The Importance of Women's History Month
The origins of Women's History Month began in 1911, during the first International Women's Day. Celebrated on March 8, International Women's Day is an annual celebration that recognizes the accomplishments of women, while also highlighting  the many obstacles they face to achieve equality with men. In 1978, "Women's History Week" was celebrated in Sonoma County, California. The celebration was championed by Gerda Lerner, a historian, who was one of the founders of the academic field of Women's History.
In 1980, a consortium of women's groups and historians—led by the National Women's History Project (now the National Women's History Alliance)—successfully lobbied for national recognition. President Jimmy Carter issued the first Presidential Proclamation declaring the week of March 8, 1980 as National Women's History Week. Seven years later, Congress officially declared March as Women's History Month, with a special Presidential Proclamation being issued every year.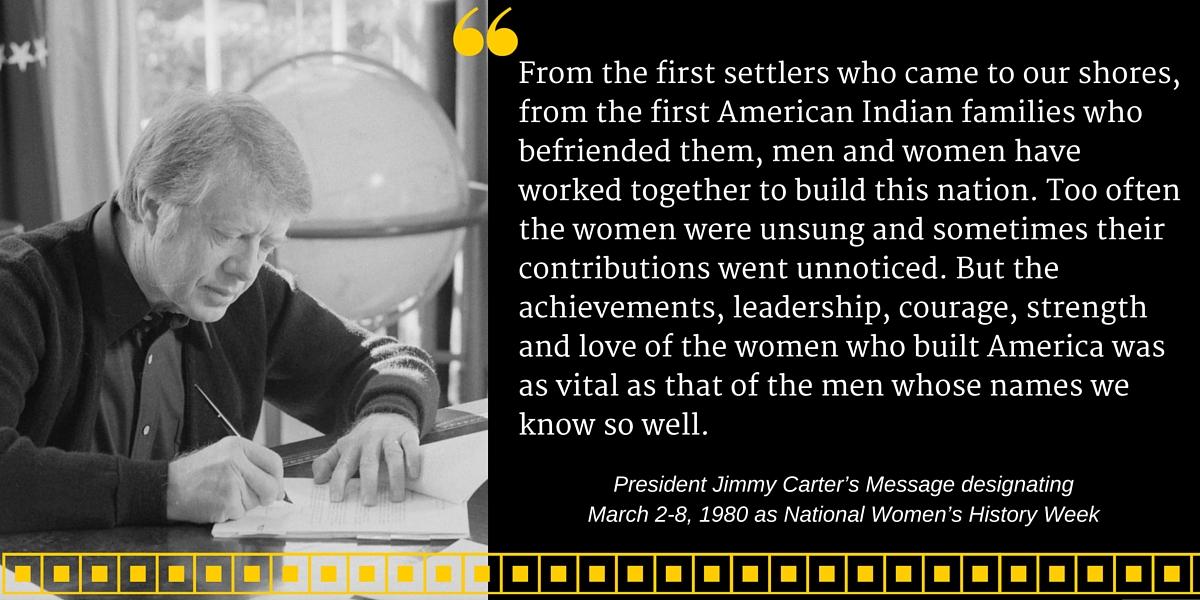 Why was there such a push for honoring and celebrating women every March? It was born out of a need for equal access to jobs and education. The "Strike for Equality" march took place in New York on August 26, 1970. There were over 100,000 women (and some men) who took part demanding equality.
We celebrate Women's History Month to remind ourselves of the accomplishments of women throughout the years to our culture and society. From science to politics, it is a chance to reflect on the trailblazing women who lead the way for change.
At PPH, we look forward to several presentations by our own residents that will share their life experiences.
Happy Women's History Month!